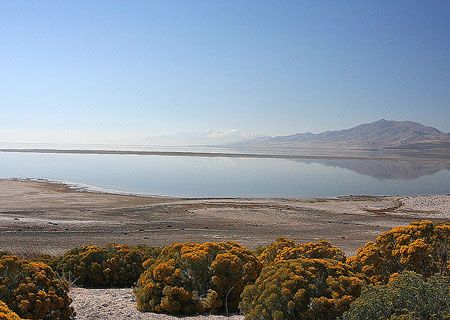 The term "air quality" refers to the degree to which ambient (outdoor) air is free of pollution. Air pollutants are those substances present in ambient air that negatively affect human health and welfare, animal and plant life, property, and the enjoyment of life or use of property. The Clean Air Act of 1970 and its amendments require the US Environmental Protection Agency (EPA) to set National Ambient Air Quality Standards (NAAQS) for criteria pollutants. Criteria pollutants are those that endanger public health or welfare and are widely emitted. The EPA has established NAAQS for six criteria pollutants: ozone (O3), carbon monoxide (CO), nitrogen dioxide (NO2), sulfur dioxide (SO2), particulate matter (PM), and lead (Pb). Ambient pollutant concentrations result from interaction between meteorology and pollutant emissions. Because meteorology can't be controlled, emissions must be managed to control pollutant concentrations. The purpose of air quality conformity regulations, enforced by the EPA and the Utah Division of Air Quality (DAQ), is to protect public health and welfare by lowering pollutant emissions to reduce the severity and number of violations of the NAAQS.
Related resources for County planning include:
References
Mountain Accord. 2014.

Mountain Accord, Vision, Goals, and Metrics

, August.

Salt Lake County. 2004. Copperton Township General Plan. Salt Lake County Public Works Department, February.

Morgan County. 2007.

Porterville/Richville Area Plan, February.

U.S. Bureau of Land Management, Salt Lake District. 1988.

Proposed Pony Express Resource Management Plan and Final Environmental Impact Statement

, September.

U.S. Bureau of Land Management – Utah. 2011.

Air Resource Management Strategy (ARMS)

, July.

U.S. Forest Service. 2003.

Revised Forest Plan for the Wasatch -Cache National Forest

, February.

Utah Division of Forestry, Fire, and State Lands. 2013.

Final Great Salt Lake Comprehensive Management Plan and Record of Decision

. Utah Department of Natural Resources, March.

University of Utah. n.d.

Air Quality Literacy: A Guide for the University of Utah

. University of Utah Global Change & Sustainability Center.

World Health Organization. 2014.

Ambient (outdoor) air quality and health: Fact sheet N°313

, March.

Pope, C.A., J. Schwartz, and M.R. Ransom. 1992.

Daily mortality and PM10 pollution in Utah Valley

. Archives of Environmental Health: An International Journal, Vol. 47, Iss. 3, pgs. 211-217.

Utah Economic Council. 2014.

Utah Economic Outlook

.

Utah Division of Air Quality. 2012.

It's Up To all of Us

[Video file].

National Oceanic and Atmospheric Administration, 2009.

State of the Science Fact Sheet: Air Quality

.

Stewart, H. 2012.

Air Quality is Important for a Healthy Economy

.

Utah Business

, March 1.

Utah Division of Air Quality. 2015.

Utah Division of Air Quality 2014 Annual Report

.