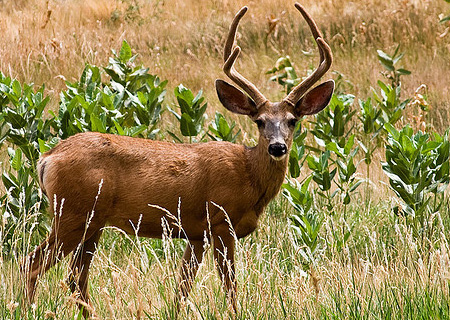 Wildlife is the population of undomesticated animals, usually living in a natural environment, including both game and nongame species. In Utah "wildlife" includes vertebrate animals (fish, amphibians, reptiles, birds, mammals) as well as brine shrimp, crayfish, and mollusks.[1]
Related resource topics for county planning include:
References
Utah Division of Wildlife Resources. 2016. County Resource Management Plans – General information on Wildlife. Presented at

10 Nov 2015 Coordinating Meeting

.

Utah Department of Natural Resources, Utah Division of Wildlife Resources. 2015. Utah Wildlife Action Plan, Draft Version 6-4-2015.

U.S. Fish and Wildlife Service. 2014.

National Survey of Fishing, Hunting, and Wildlife-Associated Recreation

, FHW/11-UT (RV).