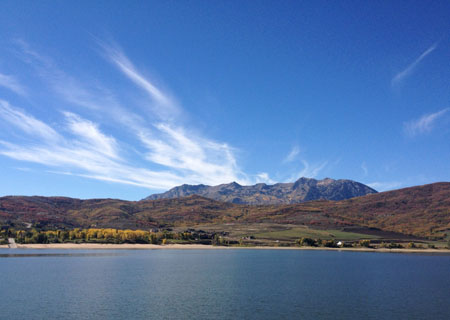 Water is a renewable natural resource that is available in finite supply, and is subject to competition between stakeholders as annual supplies vary. The demand to supply water to Utah's various interests is expected to be a continually complex issue for stakeholders to coordinate. Water resources are a natural system resulting from a fluctuating cycle of precipitation and subsequent absorption into the earth and/or the drainage of water from high elevations to lower elevations. The network of flowing water, both above and below the earth's surface extends beyond obvious topographic or political boundaries. As a result, management and use of water supplies requires coordination between the various jurisdictions of local, state, federal entities.
Related resource topics for county planning include:
References
Utah Division of Water Rights. n.d. Frequently Asked Questions. Accessed: 2/22/16.
Colby, B. G. 1988. Economic Impacts of Water Law–State Law and Water Market Development in the Southwest. Natural Resources Journal 28: 721-749.
Utah Department of Natural Resources. 2013. Study of Issues Related to State Jurisdiction over Water Rights. November.